40th ACPT • March 24-26, 2017
---
Puzzlemakers for the 40th American Crossword Puzzle Tournament
Constructors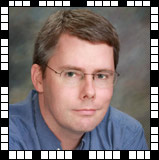 Patrick Berry of Athens, Ga., is on nearly everyone's list of favorite crossword constructors, because of the high quality and smoothness of his grids. His puzzle career was launched when the publishing company he worked for in the 1990s suddenly went belly-up, leaving him without a salary. "Too shiftless to get a real job," he says, he began making puzzles full-time. The rest is history. Patrick says it's OK to repeat his photo again from last year. "I don't look much different really ... that's the benefit of going gray early."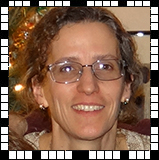 Julie Bérubé, of Ringwood, N.J., is a native Québécoise. She grew up playing Scrabble — in French — with her uncle. Newly married, she moved to the U.S., where her husband introduced her to the New York Times crosswords. She was hooked and alors! decided to try making them herself. She debuted in the Times in June 2016. Ringwood is less than an hour from Stamford, so Julie hopes to stop by on Saturday to watch some 600 solvers simultaneously do her first tournament puzzle.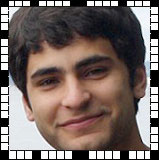 Joel Fagliano is the digital crosswords editor at the New York Times, creating the Times's daily 5x5-square mini-puzzle and helping to produce packs of puzzles for sale. He also works as Will Shortz's assistant on the Times's regular crosswords. Outside of puzzles he enjoys running, playing chess, and eating just about everything New York City has to offer. He is also an avid sports fan, so you will likely find him glued to the March Madness games in the Stamford Marriott bar on Saturday night.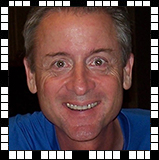 Bruce Haight is an ophthalmologist in San Diego specializing in cataract surgery. He was born and raised in Wisconsin, where he vacationed every summer with a group that included crossword constructor Peter Collins, who started him on constructing. So far Bruce has had 23 puzzles published in the New York Times. Many of his grids have had visual elements formed by the black squares, including a dog, some fish, a flock of birds, musical notes, and a kite with lightning bolts (for a puzzle on Ben Franklin), as well as two puzzles with eye charts. He has two kids and two grandkids, and he says he's grateful for all the friends he has made in the crossword community.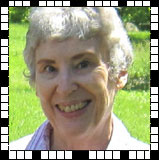 Lynn Lempel grew up amid books and word puzzles, with a punster grandfather who always did the Sunday New York Times puzzle. An avid reader and newsaholic, she's active with the League of Women Voters and Friends of the Library, and has been involved in numerous political campaigns. In 1980 a job sent her and her husband from Syracuse, N.Y., to Daytona Beach, Fla., where they still live -- without ever having been to an auto race. Lynn is excited to finally be attending the ACPT this year and meeting other puzzle people for the first time.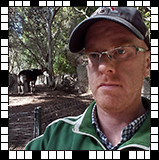 Brendan Emmett Quigley lives in Brookline, Mass., with his wife, Liz, and their daughter, Tabitha. He says he'll make puzzles for pretty much any market that will cut him a check (not to mention a few others that still owe him money). His band, the Boston Typewriter Orchestra, appeared in the 2016 documentary "California Typewriter" alongside Tom Hanks, John Mayer, and other notables. This year Brendan took a selfie with an okapi for his constructor's photo.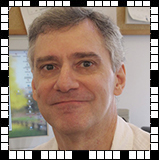 Mike Shenk is starting his 20th year as the crossword editor of the Wall Street Journal. That's more than 1,600 Journal crosswords and about 325 variety puzzles. He has also personally constructed more than 8,400 crosswords for a major newspaper syndicate, all while remaining an active partner in Puzzability, the puzzles-for-hire company. Mike adds: "I really ought to get a life. Maybe by next year ..."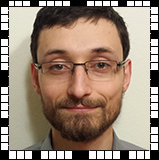 Michael Shteyman, of Baltimore, is a newly minted trauma anesthesiologist by day, a new father to a baby girl by night, and an occasional crossword constructor somewhere in between. His first New York Times puzzle was published in 2001, when he was 16. His first appearance at the ACPT was in 2002, the only time he attended as a contestant. In his spare time Mike enjoys traveling, playing the piano, pool, and poker, though he says spare time is hard to come by these days.
Director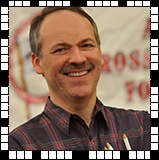 Will Shortz is the crossword editor of the New York Times and puzzlemaster for NPR's "Weekend Edition Sunday." He founded the American Crossword Puzzle Tournament in 1978, when he was 25, and has directed it every year since. Will owns the Westchester Table Tennis Center, in Pleasantville, N.Y., where he plays after work and on weekends. He has played table tennis every day for almost 4-1/2 years — and plans to slip away quietly from the Marriott late Saturday night to keep his streak going.
---
---