34th ACPT • March 18-20, 2011
---
Puzzlemakers for the 34th American Crossword Puzzle Tournament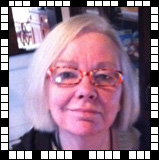 Kelly Clark made her crossword debut in the New York Times in 1997, with the guidance of the master Manny Nosowsky. Besides constructing puzzles for publication, she crafts puzzles to order for individuals and businesses. She married her longtime friend and business partner, Alden, in 2009. When she's not puzzling, Kelly works at a graphic design company and is a volunteer hospital chaplain.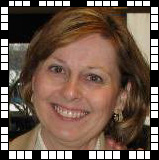 Bonnie L. Gentry (not to be confused with singer Bobbie Gentry of "Ode to Billy Joe" fame) is from Phoenix, Ariz., where she lives with her husband, Rich, and what she calls hordes of other wildlife. A crossword constructor since 2003, she has been published widely both solo and in partnership with Vic Fleming. She co-edited Volumes 7 and 8 of "Random House Casual Crosswords" with Vic. By day she is a financial planner. This will be her fifth year at the ACPT, and her first time as an ACPT constructor.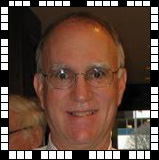 Vic Fleming is a traffic court judge, law professor, and author, living in Little Rock, Ark., with wife Susan, dog Maggie, and cat Jinx. A constructor since 2004, Vic has had 27 puzzles in the New York Times, 11 of them collaborations with eight different partners, including three with Bonnie Gentry. Every year since 2007 Vic has directed the Arkansas Puzzle Day Festival at the Clinton School of Public Service. He was featured in the documentary "Wordplay" singing his original song "If You Don't Come Across (I'm Gonna Be Down)."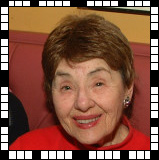 Maura Jacobson has been creating crosswords for New York magazine since 1980 and Cue magazine before that. Her very first puzzle, a 21x21, appeared in the New York Times in March 1955. Maura has had a crossword in every ACPT since the beginning in 1978. She lives with her husband, Jerry, a retired optometrist, in Hartsdale, N.Y.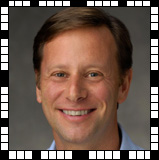 Pete Muller is a quantitative investment fund manager living in Santa Barbara, Cal. His first crossword was published in 2006. Aside from constructing, Pete sings/plays the piano, performing regularly in New York City. He competed in the ACPT in 2007. Since then he has married, had two kids, and surfed more than 1,000 waves. This will be his debut as an ACPT constructor.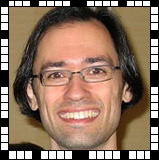 Mike Nothnagel has been constructing crosswords for the New York Times and other venues since 2006. He also writes cryptograms and other variety puzzles for Games and Games World of Puzzles. Mike is a math professor at the Culinary Institute of America in Hyde Park, N.Y. This summer a math textbook he co-authored with two of his colleagues will be published.
Merl Reagle's Sunday crosswords are self-syndicated in the Washington Post, Los Angeles Times, San Francisco Chronicle, Philadelphia Inquirer, Seattle Times, and more than 60 other newspapers. Along with Neal Conan, he does the play-by-play color commentary at each year's ACPT playoffs. Merl lives with his wife, Marie, in Tampa Bay, Fla.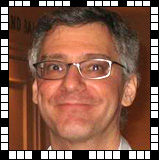 Mike Shenk is the crossword editor of the Wall Street Journal and a founding partner of Puzzability. He loves movies and iced tea, and he is a self-taught expert on all things Macintosh. As a 21-year-old, Mike competed in the 1979 ACPT and finished in the top 15%. He has had a puzzle in every tournament but one since 1981.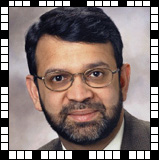 Ashish Vengsarkar loves crosswords with themes that incorporate as much cryptic trickery as possible. He was mentored by Nancy Salomon and has been published in the New York Times, the New York Sun, and the Los Angeles Times. He is looking forward to being in the same room as hundreds of solvers at the ACPT. When he is not constructing or solving crosswords, Ashish runs a high-tech start-up in the telecommunications industry.
Narayan Venkatasubramanyan grew up solving cryptic crosswords in the Times of India, which is why, he says, his collaborations tend to favor themes of a demented nature. He will not attend the ACPT, staying a safe distance away (he's frequently in India), because he has a lurking fear that mobs with pitchforks and torches will be baying for his blood. When not puzzling, Narayan makes a living as a freelance consultant in the glamorous world of supply chain optimization.
Cryptic Crossword Composers (Friday night)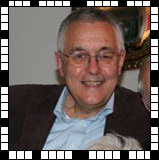 Don Manley is one of Britain's leading crossword creators, having supplied puzzles for Radio Times, the Spectator, the Independent, the Times, the Financial Times, the Daily Telegraph, the Guardian, and other publications beginning in 1963. He wrote what is considered the standard British handbook on setting and solving cryptics, "Chambers Crossword Manual."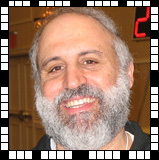 Richard Silvestri was born in Brooklyn (you got a problem with that?), so he says he's happy to return to the borough again to co-host the Crossw rd Magazine Memorial Beer Bash for friends and fellow constructors at the ACPT. He is a regular composer of cryptic crosswords for the New York Times. In real life he is a math professor at Nassau Community College on Long Island.
---
---