37th ACPT • March 7-9, 2014
---
Puzzlemakers for the 37th American Crossword Puzzle Tournament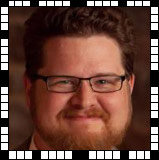 Patrick Blindauer is an associate editor for Puzzlewright Press, an imprint of Sterling Publishing. Periodically he announces new "Puzzlefests" on his website, www.patrickblindauer.com. Patrick lives in St. Louis with his wife, Rebecca, and "dog-ter," Penny.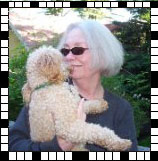 Kelly Clark and her husband own a small advertising/design studio in Boston. He's the designer, Kelly's the copywriter. Kelly got into crossword constructing primarily to entertain her fellow parishioners in her weekly church bulletin.
David J. Kahn is a retired actuary in New York. He has been solving the New York Times crossword since he was 11. This is his 20th year constructing crosswords. David's latest book is "Sit & Solve Baseball Crosswords." He also creates a regular puzzle for Opera America Magazine.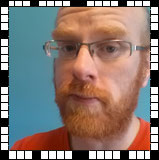 Brendan Emmett Quigley posts two original puzzles (free!) each week on his website, www.brendanemmettquigley.com. His work also appears in all the major markets. He said he thought of his ACPT puzzle's theme by using the Oblique Strategies cards, created by Brian Eno (yes, that Eno!) and Peter Schmidt, which are designed to help overcome mental blocks. Brendan lives in Brookline, Mass., with his wife Liz and daughter Tabitha.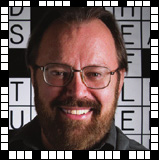 Merl Reagle creates Sunday crosswords for the Washington Post, Los Angeles Times, and about 50 other papers. He devised the "Google Doodle" crossword that appeared on Google's homepage on the 100th birthday of the crossword, Dec. 21, 1913. Merl and his wife, Marie, live near the water in Tampa, Fla.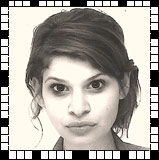 Anna Shechtman is the assistant for Will Shortz, as well as a writer and production assistant for Slate. Her first crossword appeared in the New York Times when she was 19. Fluent in French, Anna hopes to spend this coming été à Paris.

Mike Shenk is the crossword editor of the Wall Street Journal and one of the three partners in the puzzle-writing company Puzzability. Mike hosts an annual Oscars party for friends with ingenious homemade ballots for predictions.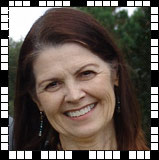 MaryEllen Uthlaut writes stories, magazine articles, and puzzles for children. She was accidentally introduced to crossword constructing through a mis-shelved book in her local library. She made her New York Times crossword debut in September 2010. MaryEllen and her husband live in Charleston, S.C.
---
---